Digitalization & Analytics
FlyUs technology advancement and investment are transforming the air cargo industry; its solutions, capabilities and services. Process automation, prediction, prevention - technology does not replace human contact - it enhances it. Intelligent solutions automate laborious, time-consuming, repetitive tasks and free up your workforce for more creative and valuable projects, such as service and selling.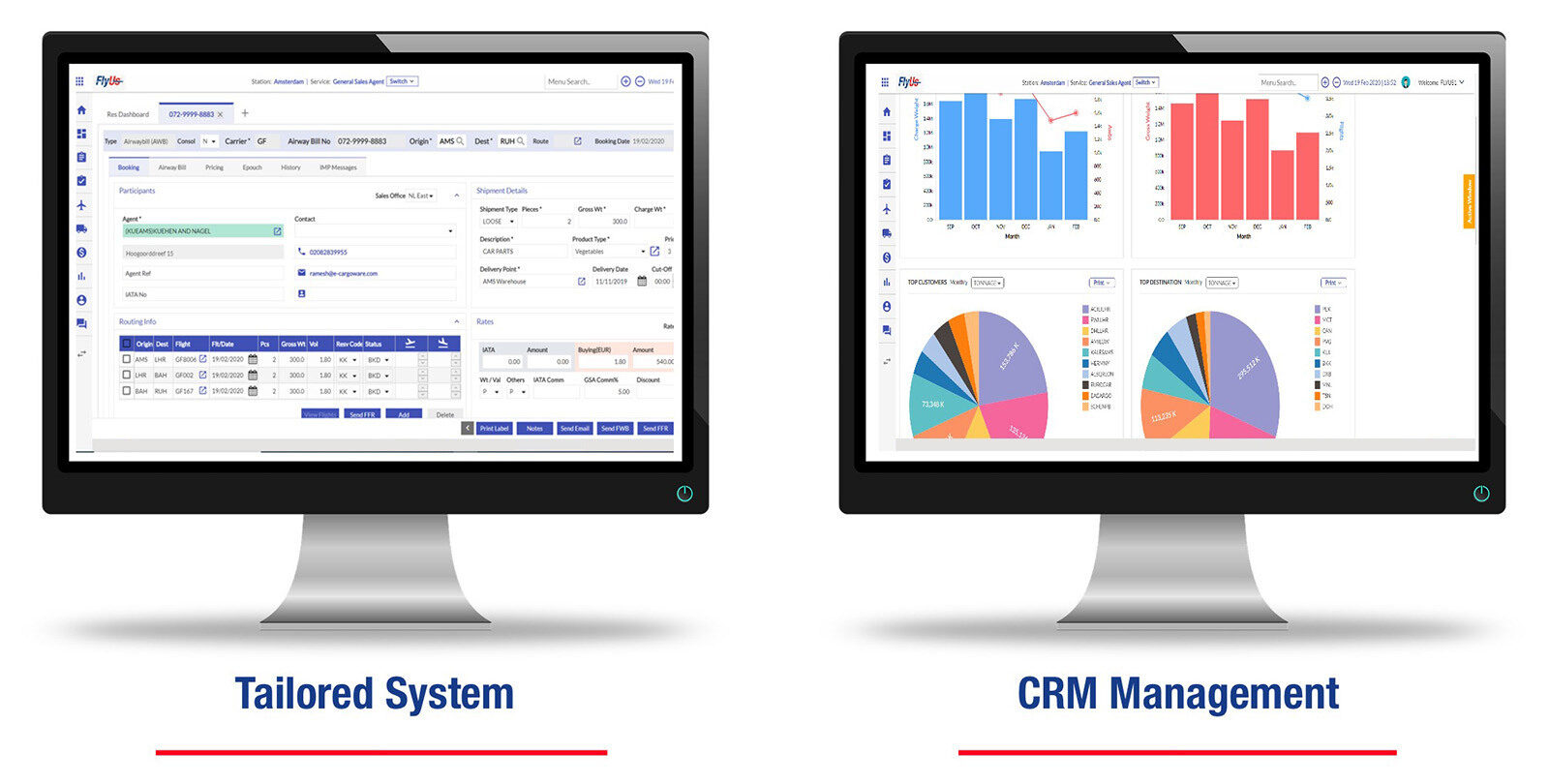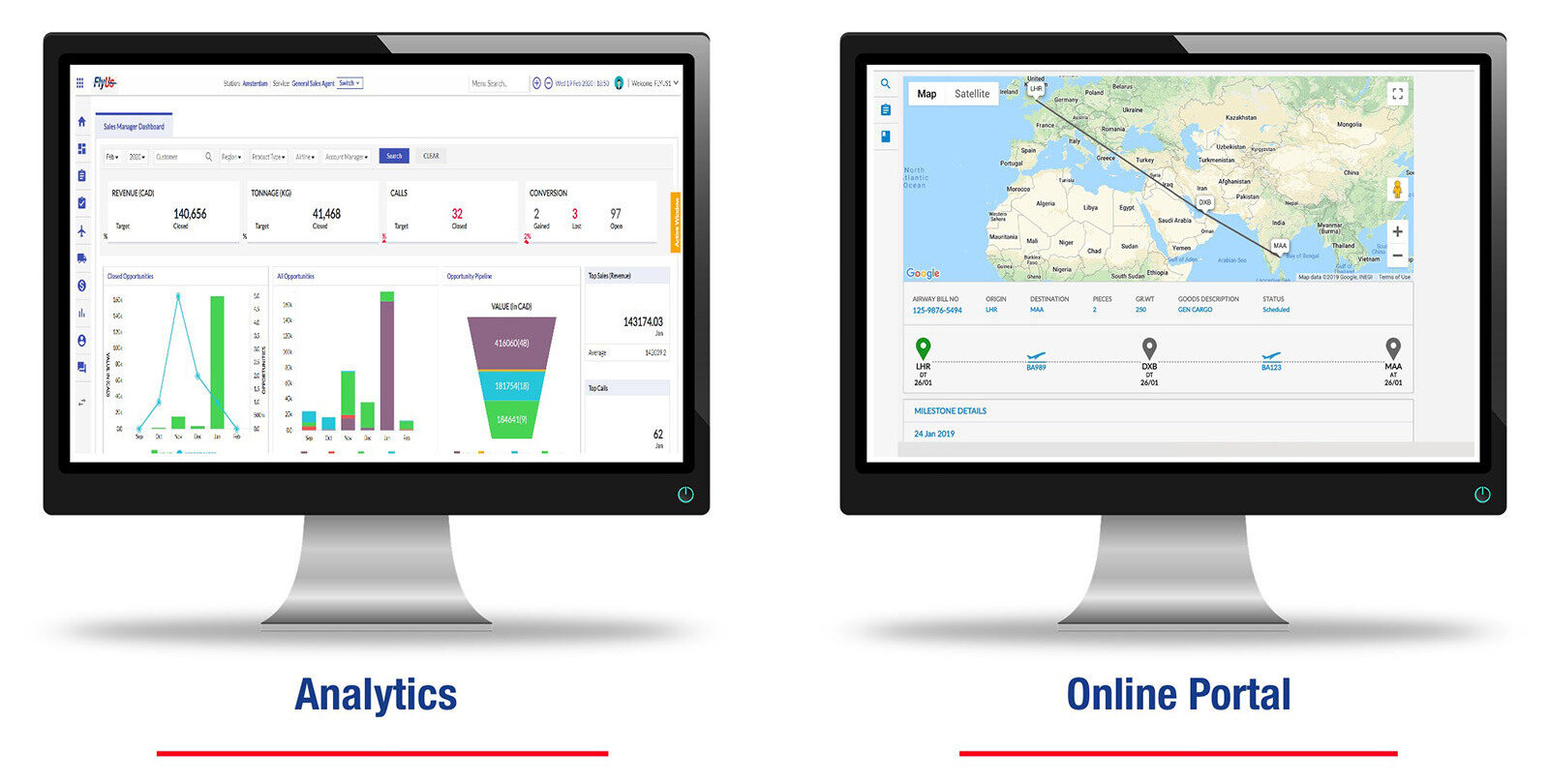 Online Portal
FlyUs is focused on digitalizing the outsourcing services we offer to our airline customers and the airfreight industry. Our online portal gives freight forwarders the ability to access real-time pricing and capacity on all FlyUs airline clients 24/7, book directly online and view detailed track and trace data throughout the supply chain.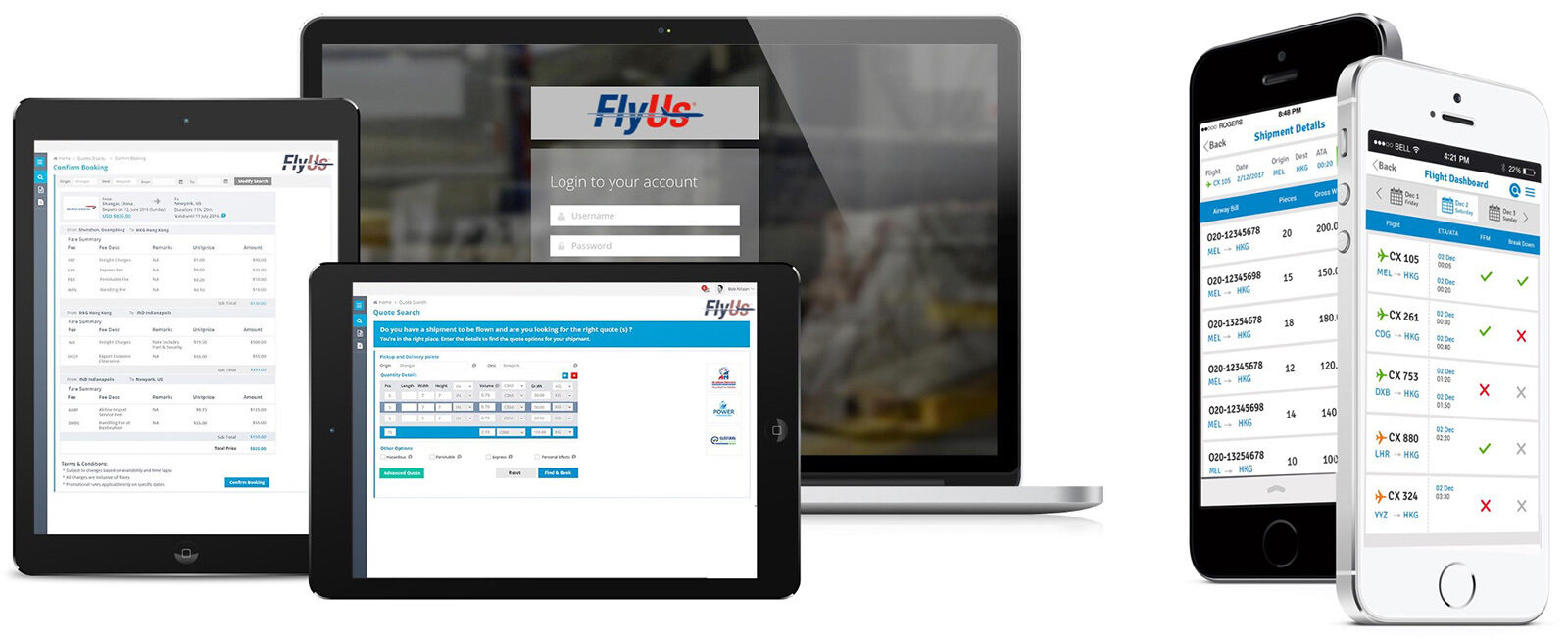 Advanced Analytics
The service quality and information flows that airlines have historically received have been (and often still are) substandard. For this reason, FlyUs have heavily invested and continue to invest in intelligent technology that is process-driven, yields insight, adds value and shapes our future.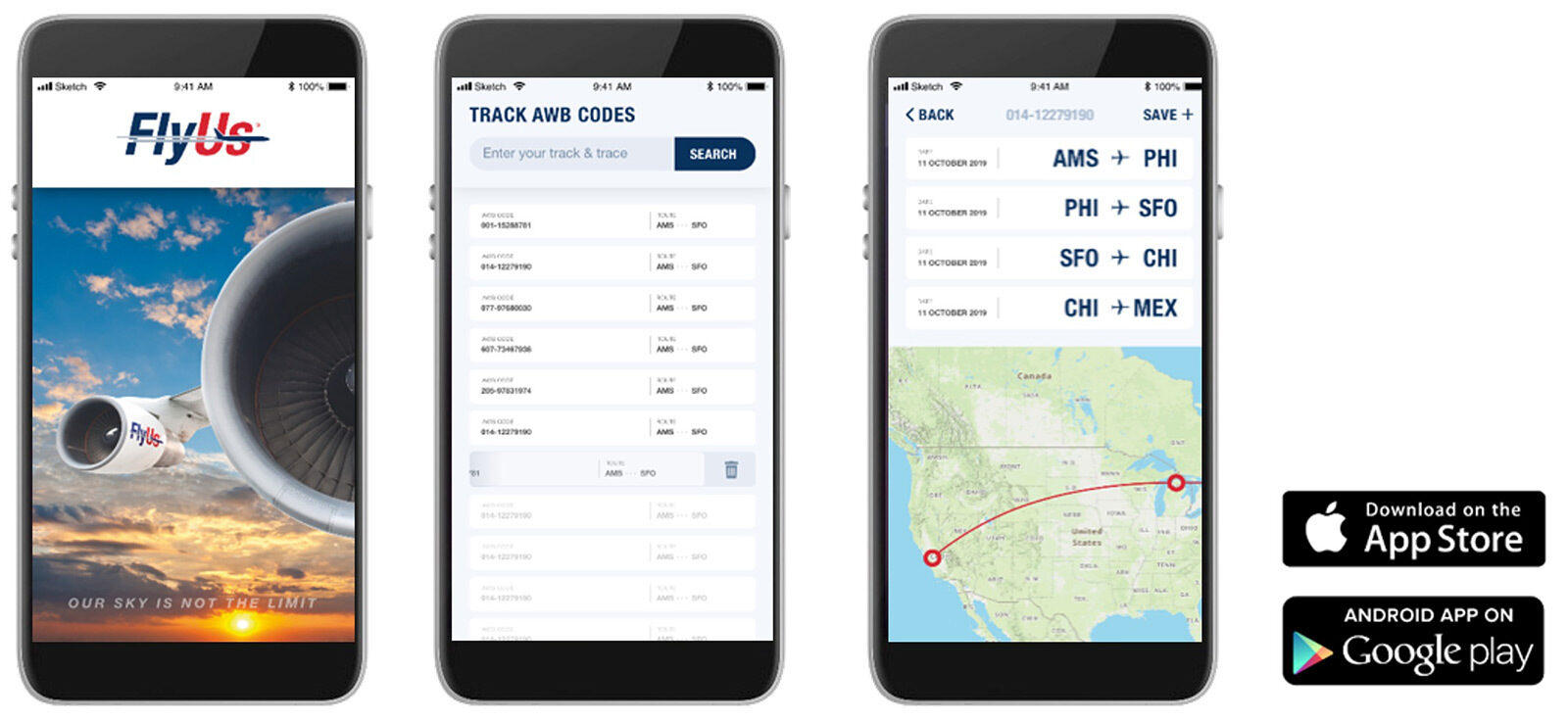 key technology features


- A tailored GSSA software solution
- Fully compatible with all airline systems
- Robotic process automation (RPA) and artificial intelligence (AI)
- Online portal and APP capabilities and integration
- 24-hour access to bookings, tracking and requests
- Integrated, dynamic pricing and capacity management tools
- CRM management and software for actionable insights and growth
- Integration with SalesForce, HubSpot and more
- Detailed reporting and analytics that you need at the click of a button
- Built in algorithms simplify market data and airline reporting